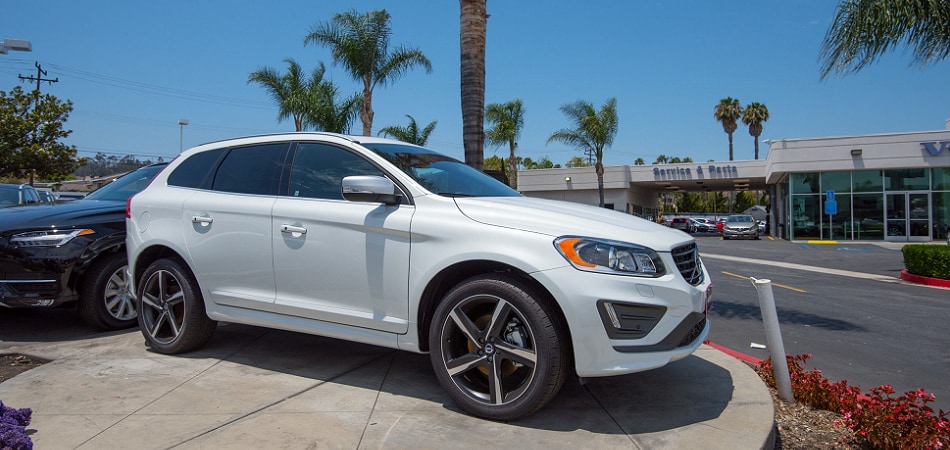 Palos Verdes Estates 

Volvo Cars 

Dealer
Are you ready to visit AutoNation Volvo Cars South Bay? Residents of Palos Verdes Estates can take advantage of the arsenal of helpful resources available at our website to prepare for a trip to our dealership. Search available Volvo cars at the Inventory pages of our site. Filter your search by year, model, body style, engine, and even paint color. When you have your top picks, call us or swing by to see the vehicle, and of course, to test-drive it. We suggest you take the long way here. Follow the coastline and take your pick of secluded beaches, overlooks, and bluffs to traverse. Enjoy the four-and-a-half miles of protected land that makes up the Palos Verdes Estates Shoreline Preserve. From challenging rocky cliffs to bluffs to beaches and tide pools that are teeming with life, there are a lot of places to find inspiration. Enjoy majestic views of Santa Monica Bay and Catalina Island, and the LA skyline on a good day. 
Volvo Cars & SUVs For Sale
Do you have a specific Volvo model in mind? Our cars are often a reflection of our personalities so you may want to ask yourself: "Which Volvo model most closely matches who I am as a person?" The best way to figure this out is with the in-person visit. You wouldn't buy the car without seeing it first, and getting to know how the steering wheel feels in your hands, how it corners, and what it has under the hood, among many others. Come visit today and see for yourself, from the Volvo XC60 to the Volvo S60, we can help you take the next step toward your next Volvo. Deciding on a Volvo car or SUV is a decision that requires all of your faculties and to make this decision, we recommend you're in your best shape. Nourishment can help. Try  the chicken parmesan or linguine with clam sauce at
PV Grill
. If you've just purchased your next Volvo, congratulations! You may want to break out the big guns and celebrate. Since 1973
La Rive Gauche
in
Malaga Cove
has been delighting diners on all occasions. Don't hold back, get the duck or exquisite filet mignon, or go all out and try the filet of ostrich with port wine and brandied cherries. 
Palos Verdes Estates Volvo Cars Service & Parts Center
Car care need not be a chore. You have a taste for high quality and premium things, so why not make your next visit to AutoNation Volvo Cars South Bay for service extraordinary? Make your way leisurely around the peninsula, following the Palos Verdes cliffs to just south of Torrance County Beach. Or, you can take Palos Verdes Drive West to Paseo del Mar to Malaga Cove Beach. Park here and follow the Malaga Cove Trail to Rocky Point. Now you can make your way to the Bluff Trails at Lunada Bay where you can watch the serious surfers pumping away in search of the perfect waves of endless summer.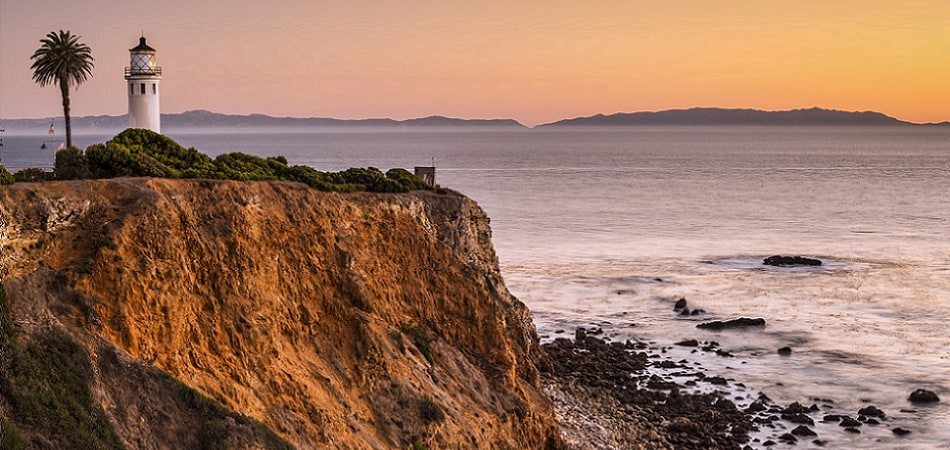 Visit AutoNation Volvo Cars South Bay
3010 Pacific Coast Highway
, 
Torrance
, 
CA 

90505
Today we hope you've spent some time comparing Volvo models and have narrowed down your list of cars to a final few. At the pages of our site you can also explore financing and leasing options. At a convenient time, bring yourself and your list of questions in, and a member of our team of professionals will attempt to address all of your concerns. We look forward to seeing you and encourage you to continue living the dream here in Palos Verdes Estates. If you find yourself on Palos Verdes Drive West or Hawthorne, take it to the Vicente Bluffs Reserve and the
Point Vicente Lighthouse
, where you can continue soaking up the sun and exploring marine life. If you find solace in fishing, take advantage of over nine acres of fishing access at Point Vicente. Remember the surf's always up at
RAT Beach
. Looking for something different? You can always head inland to the
South Coast Botanic Garden
to find serenity in the hills, taking delight in the Koi pond and gardens.